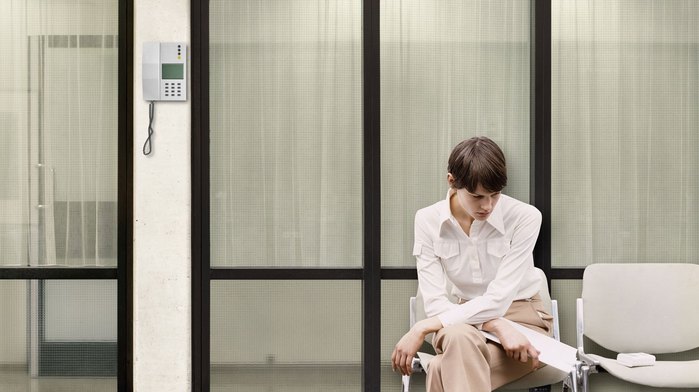 Meeting Point
Collaboration with Rem van der Zee
Edition of 5
39.40 X 70.07" (100 x 178 cm)
Laminated C-Print on Dibond
Text by Iris Dik:
The appearance of our world is increasingly determined by styling, advertising and media. A uniform landscape, void of friction. We refashion our noses, our wardrobes and our environments, until we've conformed enough to fit the boring, but safe, picture.
Public spaces, and the people in them look more and more alike. We have become prototypes.
This is the central theme of Meeting Point, a collaborative series of images by Elsbeth Strujk van Bergen and Rem van der Zee. The large scale images show inhabitants of a smooth, level world. Sublime compositions bathed in tranquil white light. The images are seductive, but at second glance they are blank and superficial. They are holding up a mirror; what is real and what is fake? What is original, and what was reconstructed? Props were stripped of their detailing, and reduced to abstraction. The human subjects remain anonymous, and were placed, like pawns, in their surroundings.
The resulting series of images is timeless, made up of 21st Century ingredients.
Meeting Point was awarded with a Project Grant from the Netherlands Foundation for Visual Arts, Design and Architecture.